Competitive Boxing
Ages: 10 & Up
Tryout for Mad House Boxing Team! If you think you have what it takes to be a part of our traveling boxing team, then Mad House Boxing Club is for you! We're looking for athletic individuals who listen well. Learn boxing basics during the first 90 days and then progress into sparring and high intensity training in the next 90 days.
After 6 months, upon completion of Basic Foundations and Intermediate Foundations, boxers become eligible to become a USA Boxing Member. USA Boxing Members earn their passport to start their amateur boxing career.
Become a USA Boxing Member
Boxers who want to compete, train to become a USA Fighter and fight in Master Division. Ages start at 35 years with fighters who are in your age group. Elite Division fighting age is 19 to 34.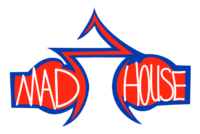 Boxing Team
How to Join
To become a competitive fighter you must become a USA Boxer member first by creating a USA Boxing account and paying the current fee. You will need to download, print and fill out a form for a boxing physical. Set an appointment with your doctor for a physical. You must be approved to fight by your doctor.
Once approved, bring the boxing physical form, passport size photos, and a copy of your birth certificate to your coach. Your coach will submit your documents to USA Boxing. Your passport will arrive at the gym within 3 weeks. Your passport is your registration as a USA boxing member and is valid for one year. You must pay the annual fee to renew your membership every year. For more details, contact a Mad House Boxing Club trainer.
Training Program
We highly recommend before getting your book that you train 4 to 5 times a week for 90 days than to build a strong foundation. After 90 days or less, you will start sparring and will need to stay on a regular sparring regimen before we enter you into your first fight.
After your first ten fights, you will be out of the novice division and will be an open class fighter. As you progress, your fight time will increase, as well as your competitions. You must eat right, train hard, be consistent and highly motivated to represent Mad House Boxing. We can't wait to meet our future champ. For more information, please stop in and talk to one of our coaches.
FREQUENTLY ASKED QUESTIONS
Choose a Membership. Join The Club!
Monthly Gym Membership Plans
Sign up for monthly membership and get UNLIMITED gym access*, UNLIMITED boxing classes and UNLIMITED ZOOM classes.
Monthly
Unlimited Classes
One-on-One & Group Lessons
6 Month Commitment
12 Months
Unlimited Classes
One-on-One & Group Lessons
12 Month Commitment
18 Months
Unlimited Classes
One-on-One & Group Lessons
18 Month Commitment
Hit the Bag
Gym Access
One Intro Class
12 Month Commitment
*6 Month membership pricing applies to members 9 years old and up. 6 Month membership is $225 per month for 8 years old and under. Contact us for details.
Boxing Class Pass
Join Mad House Boxing Club with a gym pass and no commitment. Access gym facilities or virtual Zoom classes and train with a boxing pro.
HIIT Boxing Class
Gym Access
Flexible Schedule
Free Parking
Valid 1 Day
2 Weeks
Unlimited Classes
Flexible Schedule
Free Parking
Valid 14 Days
Punch Card 12
Full Gym Access
Flexible Schedule
Free Parking
Valid 45 Days
Punch Card 24
Full Gym Access
Flexible Schedule
Free Parking
Valid 90 Days
Need more info?
Sign up and check your inbox!