TRAIN AT YOUR INTENSITY LEVEL
Mad House Boxing Classes are a TRAIN-AT-YOUR-INTENSITY-LEVEL Fitness Program
We encourage everyone to train hard but safety first!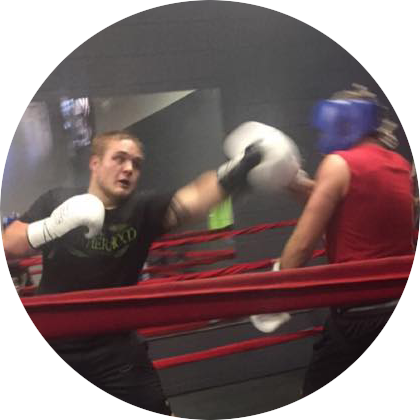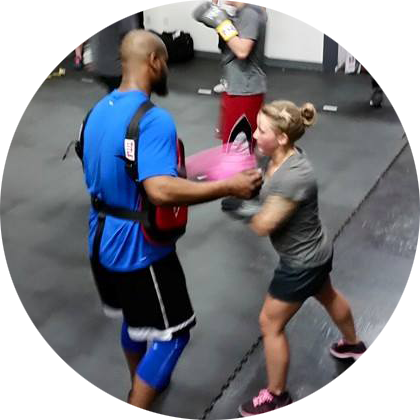 Month-To-Month Program  –  

$150

/month
12 Month Program  –

$135

/month
Get Your Card Punched!
12 Classes (12 months)  –  

$135


25 Classes (18 months)  –  

$270
Class Structure
---
1-hour boxing classes are broken down into rounds. Most classes will be 12 rounds of boxing training with one break between each round. Intensive classes begin with 3 rounds of jumping rope, 3 rounds of shadow boxing and 2 rounds of abdominal core workout.
Boxing Rounds
---
Each round is designed for your optimal performance within 3 minutes. This is when "work at your own intensity level" kicks in. Over time, the rounds will build up and boxers will progress to more advanced levels of training.
And remember - Fitness boxing first, competitive boxing later!
"Hit-The-Bag"Membership
---
Hit The Bag membership includes an intro class on how to use proper technique. In the intro class, students will learn the six-count punch combination. Hit The Bag membership is recommended for more experienced boxers that need gym access to hit the bag.
No additional classes are offered beyond the intro class.
Adult Boxing Class Schedule
---
3 PM, 4 PM, 7 PM & 8 PM
One hour classes + Practice what you learn on open gym days
Open Gym Days
---
Tuesday, Thursday & Saturday morning
"Drop In" Classes
---
$20 per class
Drop in anytime!
GOLD'S GYM MEMBERS
SAVE 20%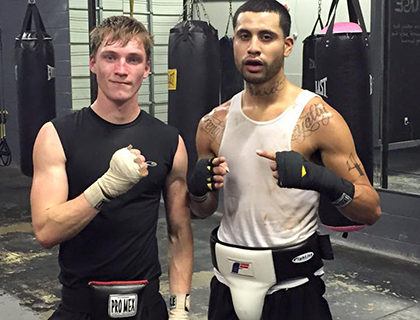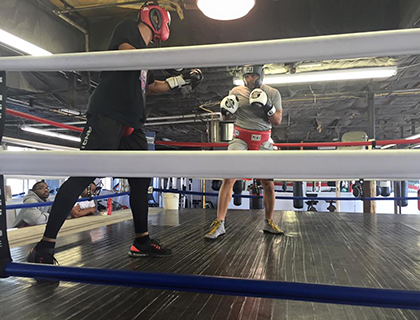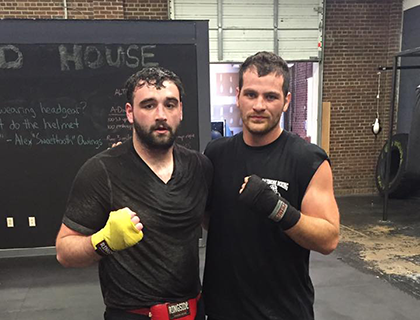 3 PHASE BOXING PROGRAM
Graduate to Next Level Boxing
Gold's Gym Members Save 20%